Calactta Viola Marble Mosaic And Tile Good Supplies
Views: 0 Author: Site Editor Publish Time: 2023-11-03 Origin: Site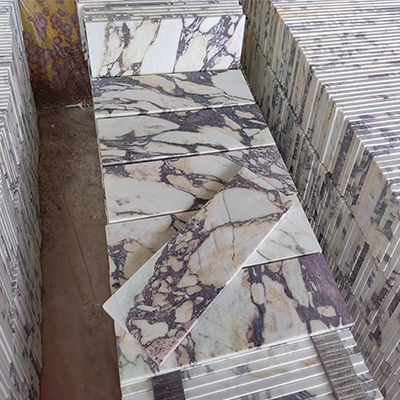 Good News to share, We Hibo Stone have good sourcing for the Calacatta Viola, produce the tiles, mosaics, molding with high quality and comeptitive price.
Calacatta Viola, also named Bvlgari white, is a kind of natural stone marble come from Italy, well known for its rich bold purple,violet or lilac-veined pattern against milky white background. Also it is included some yellow tone veining which can't be avoided, but the green vein must be picked out.
Due to its unique bold veining, Calacatta Viola marble is considered to be a luxury and elegant marble, used in high-end interior design and constructions like countertops, backsplashes, fireplace surrounding, flooring, bathroom wall tile and other applications you want. Meanwhile, its light color background allowed the Calacatta Viola combined with other marble like Thassos, Calacatta Gold, Carrara, Asian Staturio, Blue Celeste, Azul Macaubas, Bardiglio imperial to enhance its overall appreance.
Calacatta Viola marble are available in different finishes, including plished, Honed, Tumbled, Split, Sawn cut, Sandblasted, Acid-washing, Leathered, Grooved, Fluted, 3D, Bush-hammered, Flamed etc
We Hibo Stone own strong capacity to select good color of Calacatta Viola, and ship the finished products stablely to our clients. Welcome to contact us at info@stonetexs.com, tell us your requires, we can cooperate you with our good strength.