What is Mosaic Tiles
Views: 1 Author: Site Editor Publish Time: 2022-06-17 Origin: Site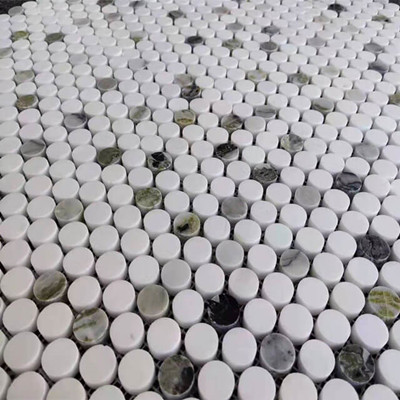 What is Mosaic Tiles
---
Beauty things stole our attention and make us happy and fall in love its feeling. Mosaic Tiles is such a beauty role in home decor construction with long history, they are perfect to create an elegant looking with a luxury sense.
Mosaic tiles are almost handmade job, what a exciting and great news is that mosaic tiles not only good for wall, floor, kitchen backsplash, also can be carpet, column and celling.

Mosaic tile is small pieces of stone, porcelain, glass and other materials cut into small pieces, then the pieces are held together by being mounted or glued onto a sheet, these mesh-mounted sheets mosaics can be mounted of the same color, or varying colors to be many stunning different shapes design.
What the exciting is the mosaic tile own unlimited possibilities, they can be natural stone marble, basalt, glass, mirror, shell, stainless steel, brass metal, pebbles, porcelain and more. Especially marble blends other material mosaic design comes to be more and more popular nowadays.
There is also a rich variety in design shape. Herringbone, Hexagon, Picket, Strips, Basketwave, Penny round, lanterns/Arabsque, Chevron, Bricks, Square, Subway, 3D and any mordern or irregular shape. All the difference provides different visual impacts, and sharing stunning appeals for any interior design use mosaics.